About Starrs Productions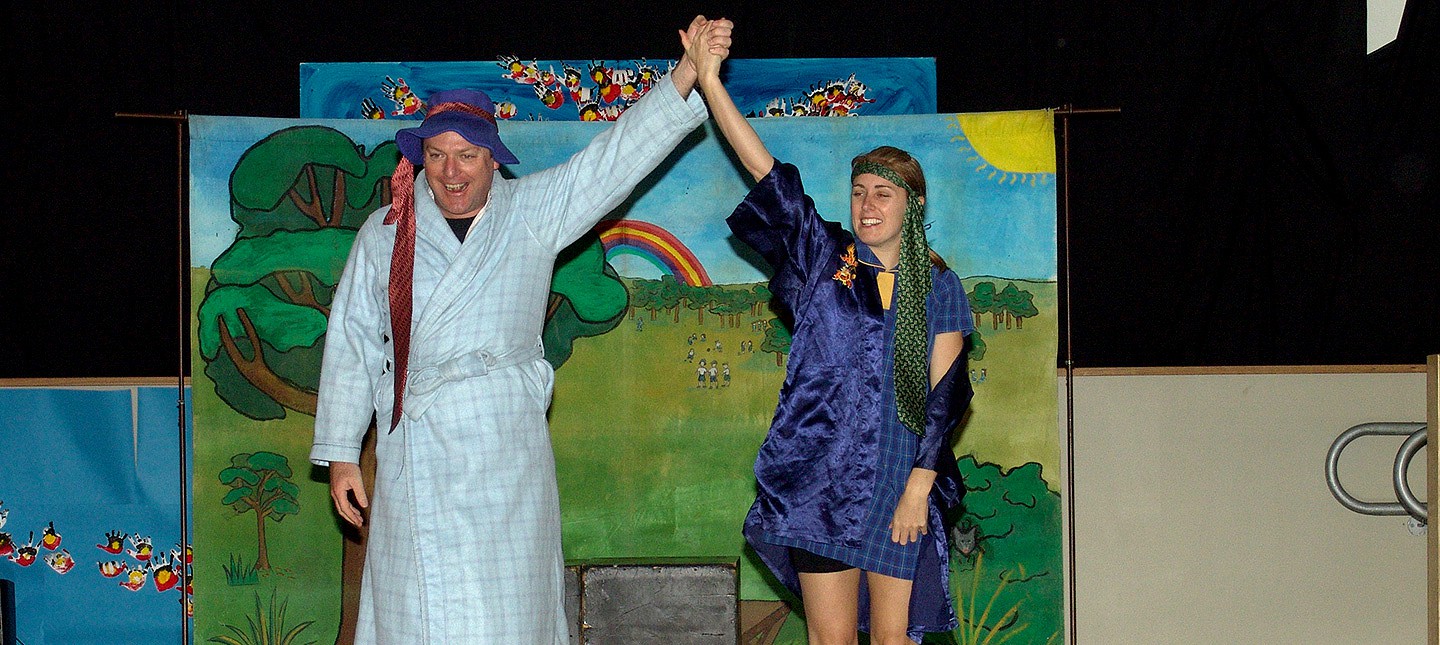 Starrs Productions have been presenting performances in schools for the last 30 years. In that time we have toured Shakespeare plays, Australian poetry shows, plays on understanding relationships, developing self-respect and exploring social justice; on schoolyard bullying, on cyber bullying and the abuse of social networking sites, on body image and consumerism, on hip hop and the blues, on great Australian historical figures such as St Mary MacKillop, on the Vietnam war and WW1; plays of imagination, humour and energy. Our feedback has consistently been outstanding and in 2004 we received the June Frater award for excellence in school performances from the NSW Dept. of Education.
Our ethos is to reach our audience using humour and passion; an interaction aimed at stimulating empathy, a desire for justice and to spark a lifelong search for truth through the power of words, ideas, actions and the imagination.
All team members and performers are qualified at a tertiary level and have current - working with children checks - we also have full public liability insurance. Performances are 50 to 60 minutes with optional Q&A's of 10-15 minutes. They can be performed in the school library, theatre, hall, gym, a double classroom and even outdoors weather permitting.
Please contact us for further information enquire now or contact us.